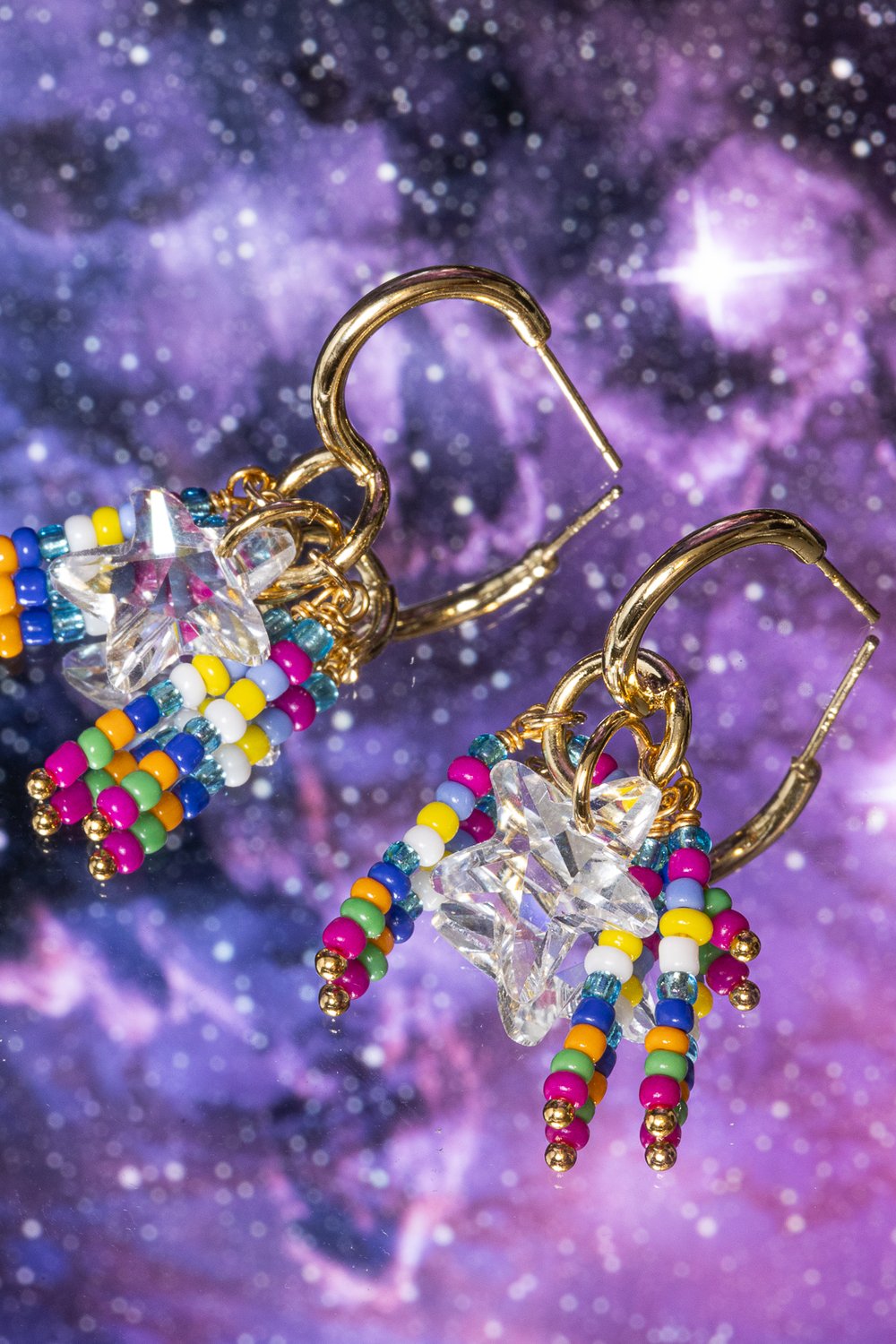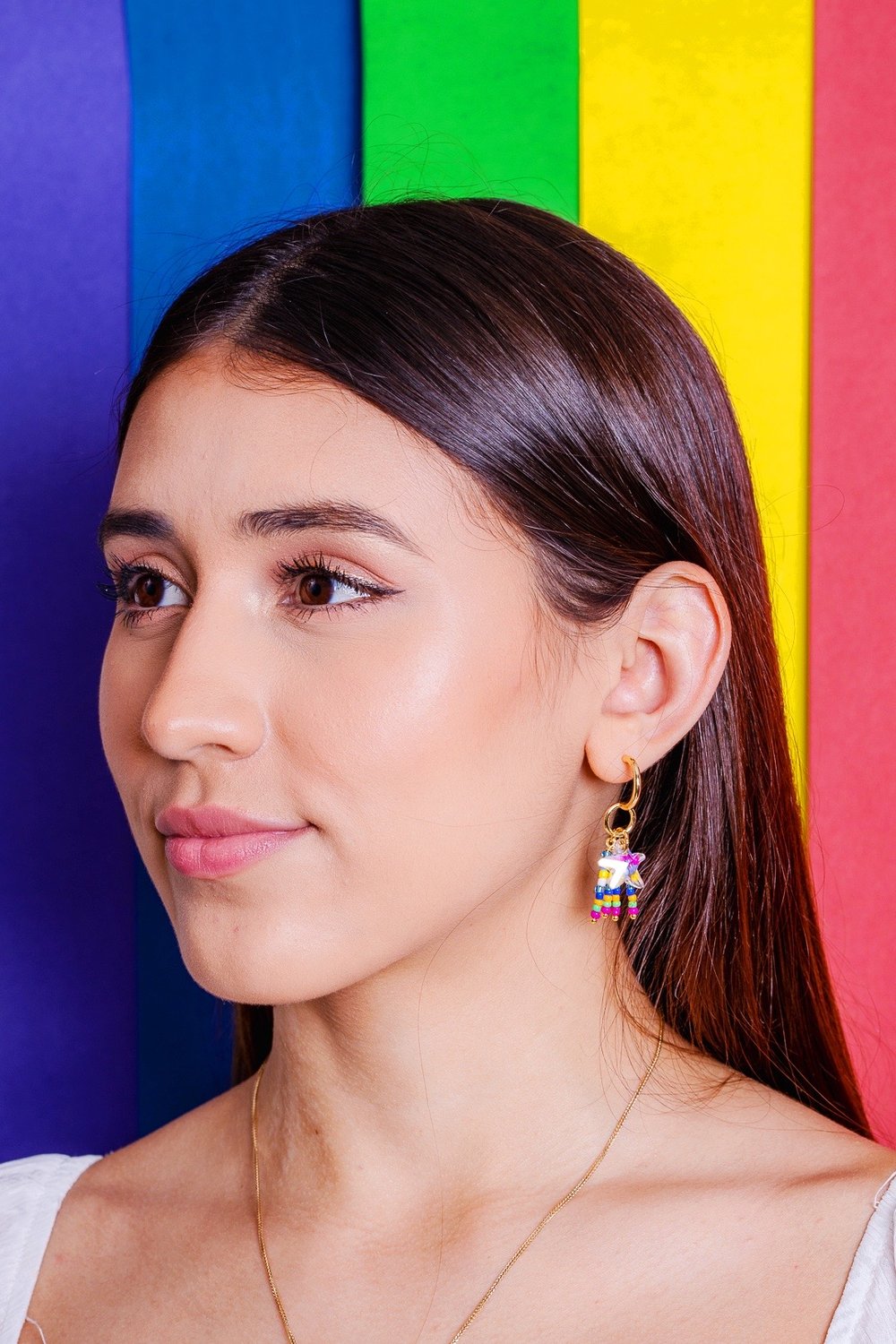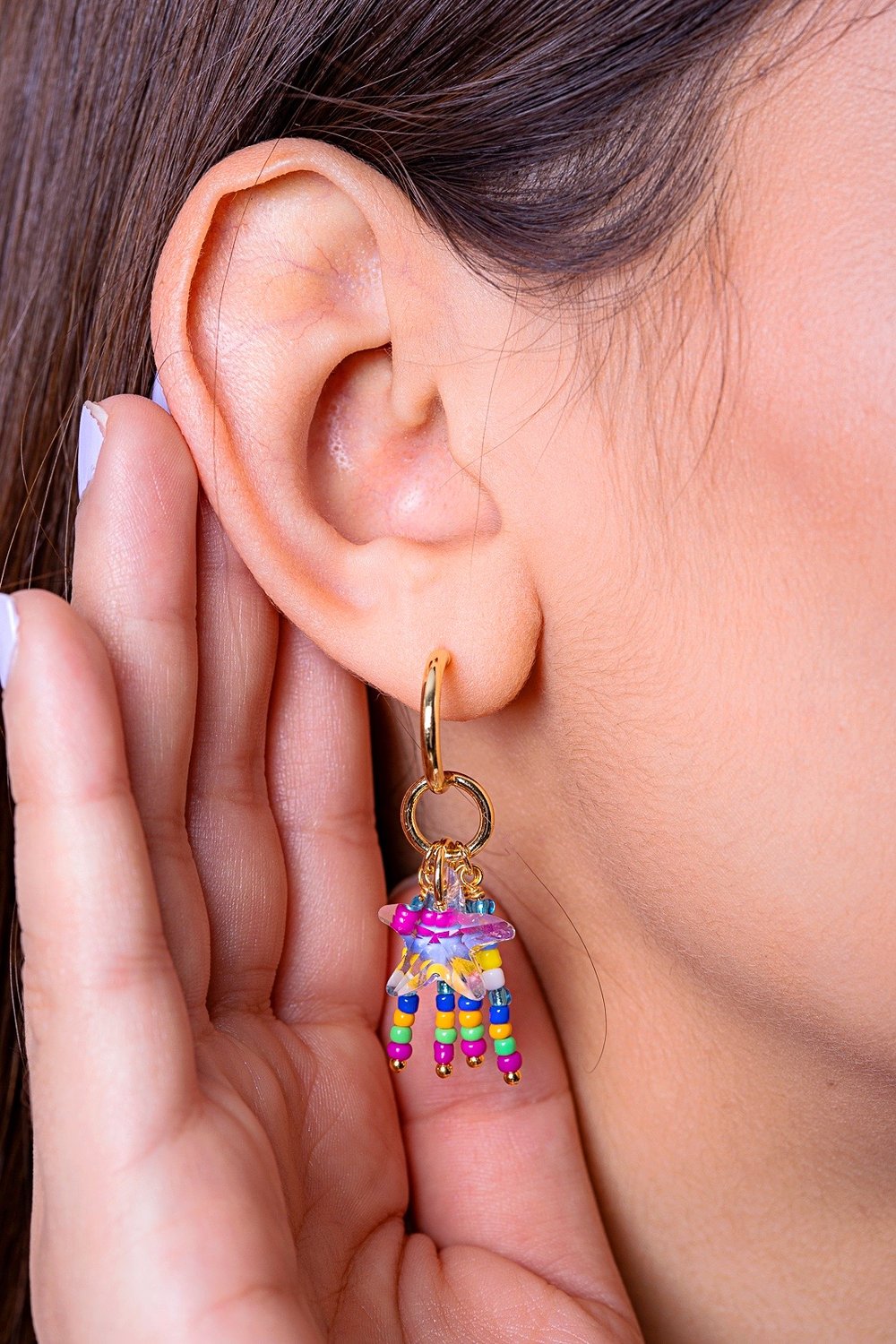 It's all about the details for these colorful starry earrings. The perfect Summer earrings to finish off the perfect look!


The Details:
- Handmade item
- 18k polished gold plated
- 20mm ear hoop
- Star glass pendant
- Multicolored beaded pendants


Care tips:
- Avoid contact with perfumes, body oils, and other chemicals, including household cleaners. Never use chemical jewelry cleaners as these will do more harm than good.
- For light cleaning, gently polish with a soft, lint-free cloth to avoid scratching.
- Store it in a cool dry place.
- Good for sensitive skin


*Once ordered please allow up to 3 business days for domestic and international shipping.