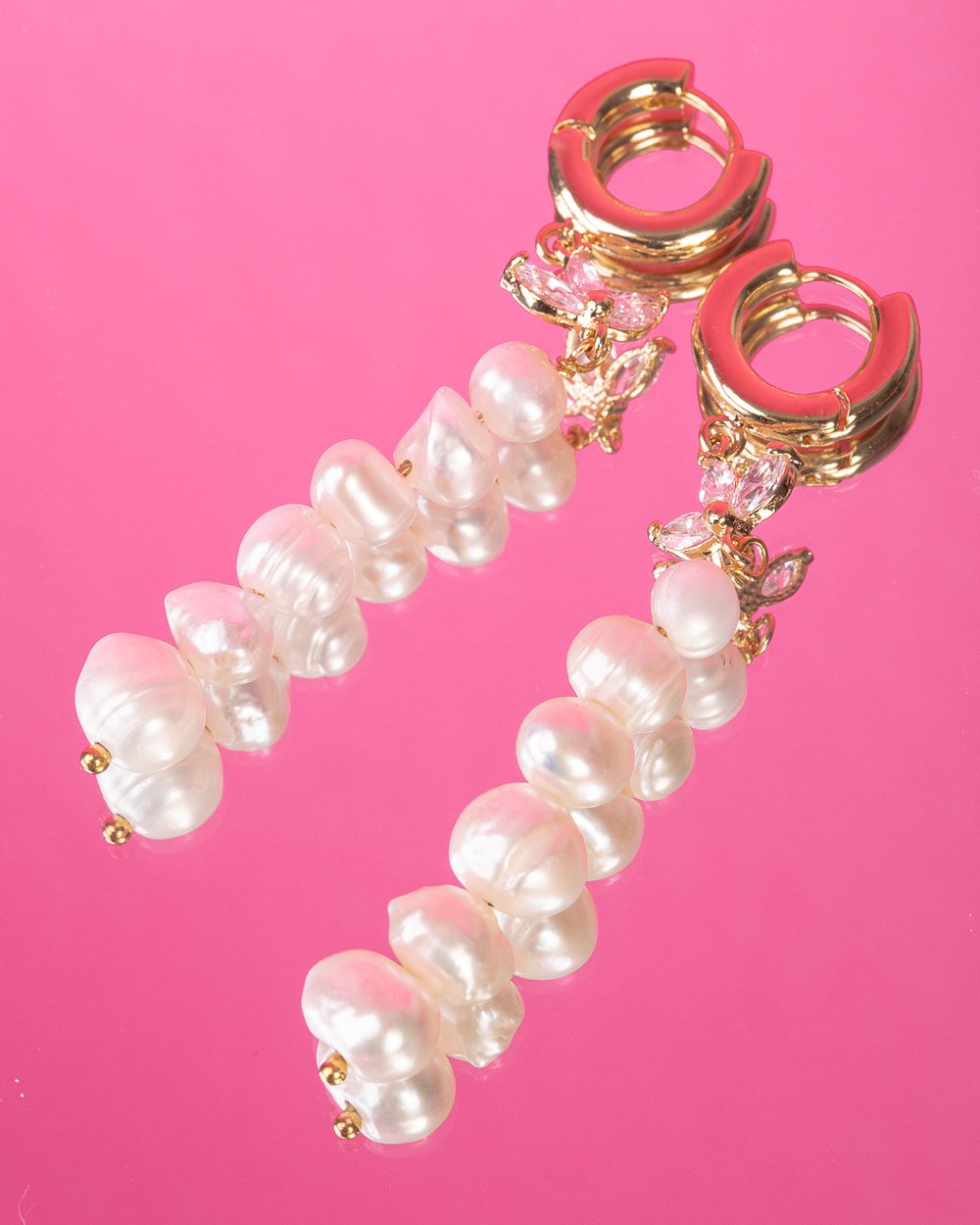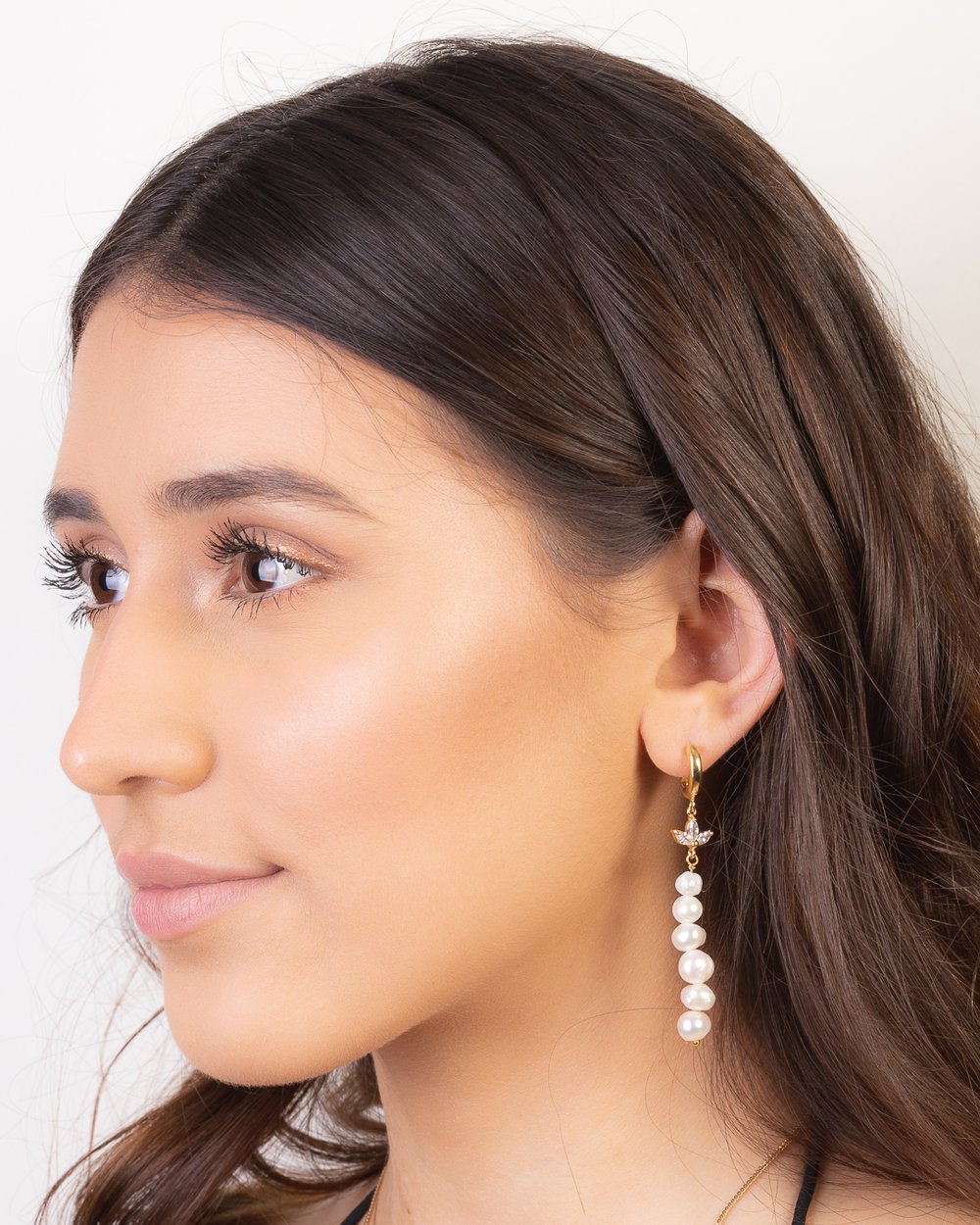 It's all about the details with these super chic pearl drop earrings. Can be worn alone or layered with other favorite jewelry pieces to finish off the perfect Summer look!


The Details:
- Handmade item
- Polished gold plated
- Fresh water pearls
- 13mm Cubic Zirconia butterfly charm
- 14mm ear huggies


Care tips:
- Avoid contact with perfumes, body oils, and other chemicals, including household cleaners. Never use chemical jewelry cleaners as these will do more harm than good.
- For light cleaning, gently polish with a soft, lint-free cloth to avoid scratching.
- Store it in a cool dry place.
- Good for sensitive skin


*Once ordered please allow up to 3 business days for domestic and international shipping.